Guo Pei Jian: Um pintor literário
04.07 – 11.07.2014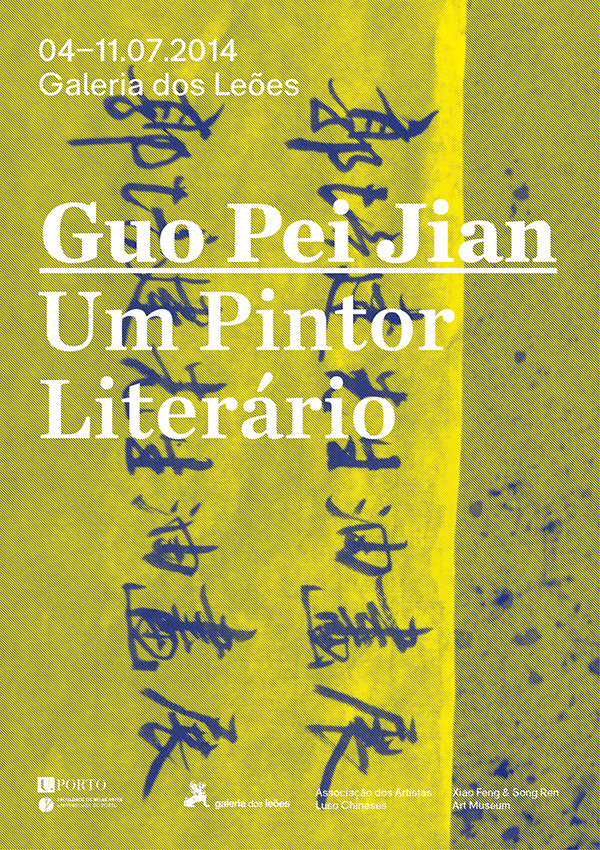 No próximo dia 4 de Julho, às 16 horas, inaugura, na Galeria dos Leões, a exposição "Guo Pei Jian – Um Pintor Literário", que reúne pinturas do pintor chinês Guo Pei Jian.
A exposição poderá ser visitada de segunda a sábado até ao próximo dia 11 de Julho, entre as 10 e as 18 horas, na Galeria dos Leões, anexa à Loja da U.Porto, no edifício da Reitoria da Universidade. A entrada é livre.
Mr. Guo Peijian is a famous oil painter in China.
His painting keeps basically the traditional style of realism. But at the same time he tries to add some new meaning in terms of structure, colors, idea and thinking. He pays attention to make special atmospheres inside the paintings and the surface of the paintings. The paintings look attractive due to the factors such as literature, poem, nature and human feeling mixed simultaneously during the process of making painting. In other words his paintings are full of connotation and artistic conception. In his mind paintings is not only the painting itself but also the complex with music, dance, literature as well as humane care.
Differently with other painters he firstly learnt literature, art history, art revive, aesthetics and then do paintings after. His painting development path is from theory to practice. Such trait makes his painting special and he won himself a nick name of "literati painter".
He has two important advantages as a painter. The first is the art family environment with in childhood. The second is the greatest national masters of his painting teachers. His early enlighten came from his architecture father. His painting talent was given by the famous painting teachers. Work experience as the director of foreign affairs office, the dean of architecture department and institute of art branch in art university gives him more and better understanding about the art and paintings.
Now he is:
— Executive Curator of Xiaofeng &Songren Art Museum
— Professor of NPO Corporate Japanese International Art Research Institute
— Vice President of Zhejiang Contemporary Oil Painting Institute